Featuring the queen of nail art - Adele Williamson of You're Gettin' Nails.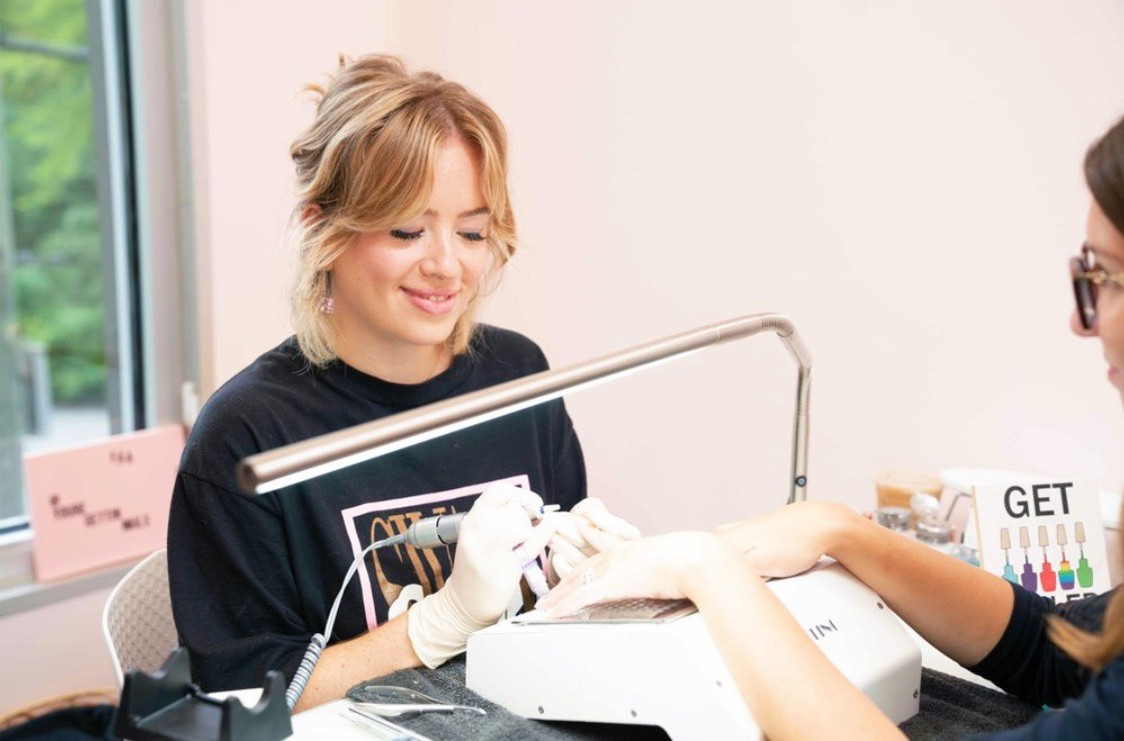 Can you tell me a little bit about yourself and your business?

I am a licensed manicurist and nail artist and operate out of a private studio, You're Gettin' Nails. I offer manicure-only services, and I specialize in detailed cuticle care, gel-only natural nail manicures, and hand-painted nail art designs.

How often should one get their nails done?

To maintain healthy nails and skin and to keep your nails fresh, I recommend getting a manicure every 3-5 weeks. it's important to find a nail tech who is knowledgeable and can explain their processes to you, and who cares about the integrity of your natural nail plate during the product removal process, etc.
What kind of timeline should a bride be on for manicures/ last appointment prior to the wedding?

Start a consistent manicure schedule 3-4 months before your big day, and have one of those appointments be a trial for your wedding design. I would put your bridal/wedding appointment no more than 5-7 days before the wedding.

Any advice on maintenance between appointments/ nail and cuticle health.

To ensure your manicure lasts between appointments, wear gloves every time you are scrubbing/cleaning or doing dishes and oil your nails and cuticles with cuticle oil at least 2 times a day. Wedding week I would be oiling multiple times a day, especially after your final appointment leading up to the big day. An oil rich in Vitamin E oil is preferred over lotion.

What is your favorite nail design for brides?
I love when brides do something subtle but fun. A colored or glitter French is a great way to stay classic while adding some flavor.

-Biz info:
Instagram @youregettinnails
P.S. ~ if you're not following Adele you may want to hop on that ;)